Links Page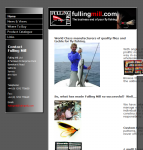 We have total control of every single fly that we make down to the finest detail! We own and manage our factory and we don't 'share' production with anyone. We know exactly who tied each individual fly and when. From sourcing and sorting of the finest materials and hooks, through construction of the fly, checking, packaging, supply and presentation to you, we take full responsibility.

Custom tying is a major part of our business and we welcome orders for your specialised local patterns. Minimum (trade) quantities apply and your complete satisfaction is guaranteed. We will never offer your exclusive patterns to anyone else.


A multi layered quality control system ensures a standard of fly dressing which is the envy of the industry. Production is monitored constantly by a team of professionals including some of the most experienced fly dressers in the world.


Service is an equal, and now legendary, part of our quality. We give 100% attention and commitment. Whether you are simply looking for a retailer to help you, or if you are a fly fishing store that needs an urgent order, or a multi national distributor selling around the world, you can count on us.

Price is crucial to the equation. It need not cost more to have the security of a perfect product and exceptional service. Our customers are continually surprised by our professional approach which ensure prices amongst the most competitive in the industry.

So, quality, service and value. These are what we have built our reputation upon, and we have industry awards to show for it! We are continually monitoring and updating our systems to ensure that when you decide upon any of our products, you get exactly what you would expect from a brand leading company.


Intoducing your kids to the gentle art of fly fishing is a gift for life. This ancient sport combines skill, patience and an appreciation of nature like no.........

We run guided fly fishing trips to Scotland, Ireland, Wales and here in England. Our aim is to take you the best places to fish at the right time of year.... more>>.........

We offer fly fishing lessons by way of: individual or group fly fishing tuition, guided fly fishing trips, trout fishing courses, salmon fishing courses and saltwater.....more

>>

Trout fishing course or a Salmon fishing course? Whether you are an absolute beginner or a seasoned fisherman we can tailor a course to suit your needs..more

>>

Saltwater f

ly f

ishing on the North Norfolk coast is becoming very popular;

given the right conditions s

ea b

ass, m

ackerel and the odd s

ea t

rout can be caught on the f

ly....more

>>

Fly fishing gift vouchers for all our services

enable you to send someone you care about an absolutely fantastic gift; a fly fishing experience they

will ....more

>>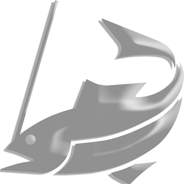 "What a great week's fishing on the Tweed!Good company, beautiful surroundings, excellent instruction....AND I caught a salmon! Thanks, Tim, book me in for next year's trip!"Phillip Wellesley-Davis -Berkshire more>>
"My first introduction to fly fishing; excellent course, clear, concise and very enjoyable." Crayford - Kent more>>