Links Page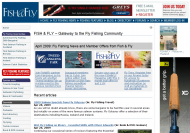 "...packed with useful information: a directory of knots, thoughtful reviews, the best message board of its kind, regularly updated news, and practical features." 5/5 - The Sunday Times

Launched in April 1998, Fish & Fly is the leading website dedicated to fly-fishing in the UK and Europe with editorial from a team of leading angling journalists headed up by our Editor and Marketing/Operations Director, Paul Sharman. We are based near to Gatwick on the Surrey/Sussex border in the UK but our team of contributors is spread out over the country and indeed the globe!

Paul Sharman with a San Diego bonefish.Paul himself is an accomplished freelance outdoor writer and photographer with credits in numerous leading international titles such as Sport Fishing, Fly Fishing in Saltwaters and France's Voyages de Peche. With 8 years spent living in Southern California, he has much experience in warmwater fishing for black bass and bluewater species such as tuna, dorado and mako sharks on the fly but also likes to seek out lesser targeted species such as carp. As an active member of the prestigious Outdoor Writers Association of America and the Angling Writers Association, he continues to seek new and exciting stories, species and destinations to share with Fish & Fly readers everywhere while now based back in the UK.


Intoducing your kids to the gentle art of fly fishing is a gift for life. This ancient sport combines skill, patience and an appreciation of nature like no.........

We run guided fly fishing trips to Scotland, Ireland, Wales and here in England. Our aim is to take you the best places to fish at the right time of year.... more>>.........

We offer fly fishing lessons by way of: individual or group fly fishing tuition, guided fly fishing trips, trout fishing courses, salmon fishing courses and saltwater.....more

>>

Trout fishing course or a Salmon fishing course? Whether you are an absolute beginner or a seasoned fisherman we can tailor a course to suit your needs..more

>>

Saltwater f

ly f

ishing on the North Norfolk coast is becoming very popular;

given the right conditions s

ea b

ass, m

ackerel and the odd s

ea t

rout can be caught on the f

ly....more

>>

Fly fishing gift vouchers for all our services

enable you to send someone you care about an absolutely fantastic gift; a fly fishing experience they

will ....more

>>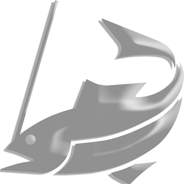 "What a great week's fishing on the Tweed!Good company, beautiful surroundings, excellent instruction....AND I caught a salmon! Thanks, Tim, book me in for next year's trip!"Phillip Wellesley-Davis -Berkshire more>>
"My first introduction to fly fishing; excellent course, clear, concise and very enjoyable." Crayford - Kent more>>